Vanity Fair interviewed Bobbi Brown, who advises "Sometimes when you are stressed, a glass of red wine and some chocolate can be the best beauty regime." Click here to read the full
interview
.
For all those who are chilling in my hometown San Francisco, hipster clothing label Built by Wendy is having a spring sample sale with items up to 75% off. The sale begins tomorrow. The details: 3520 20th Street between Mission/Valencia, Friday and Saturday (both days, 11 am - 6pm), Sunday (12 pm - 8 pm), store # 415 824-1582.
Kate Moss has a new Starlight charity
t-shirt she's selling through her line for Topshop. And I found these Topshop shoes by Paco Gil (see below) toooo irresistible.
The Gazette
talks beauty with YSL makeup adviser Val Garland
, who also does Kate Moss' makeup, backstage in Montreal.
New Yorkers have been a little resistant to this season's trend for red and pink lips, but not so in London. At the Jean Paul Gaultier party on June 4th and other London clubs, all types of party girls had brighter-than-thou lips.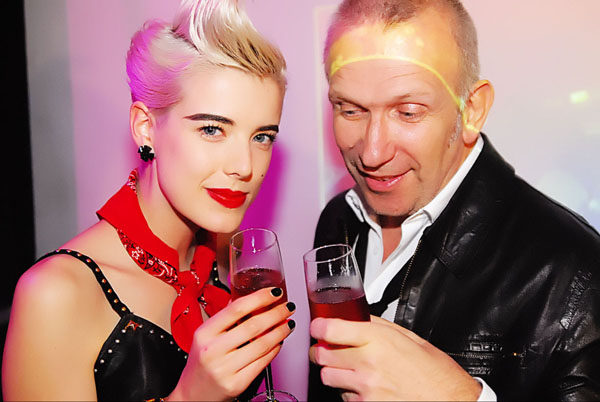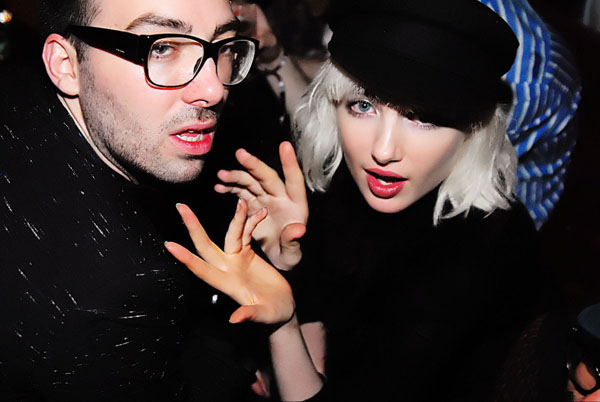 (Photo source: www.dirtydancing.com, Alistair Alan)